I love The Orange Conference. A lot. And I loved this year's Conference especially, because, well… because it was just so… FUN.
Like, ball-pits-and-balloons-and-dancing-and-beach-balls-and-laughing-and-Bob-Goff kind of fun.
And all that fun wasn't just incidental. It was strategic. Because, this year, they had a really important point to make. To open the Conference, Reggie Joiner spent a few minutes chatting about the value of fun in ministry, which made me so happy. Here are a few of my favorite (and probably kind of paraphrased) thoughts from that opener…
"I am shocked at how many people are bothered by children and student ministries having fun."
"You can measure the temperature of a church by how much its people laugh."
"Joy attracts people."
"Until you are having fun with a child, they're not sure if you like them."
"We were made to have fun."
– Reggie Joiner
If you were anywhere in my vicinity during that session, you probably noticed me doing something like this…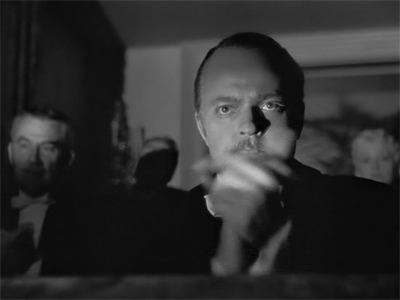 Because, for real, I can't believe how often I see youth ministry folks minimizing, marginalizing, and sometimes even deriding fun. Yikes!
Kenny and I aren't hesitant to say that we try to make our Middle School Ministry the most fun place ever. From the second our students walk in the door, to the time they leave, we want them to enjoy being there. We want them to walk away with memories that make them smile and crazy stories that make them laugh and a desire to come back as soon as possible.
Of course fun is not the only thing we want our students to experience. But it's a big one. Because fun is really, really important. I think having fun should be more than just an afterthought. It should be a priority and a strategy. Not an incidental. Here's why…
Having fun together helps us know Jesus better. Having fun is a powerful expression and working-out of the joy and freedom and abundant life that we find in Jesus. It's not trivial. It's sacred and holy and it makes Jesus smile. We've got to model that to our students. They've got to see how Jesus is present and involved with their "everyday, ordinary, walking-around life." By refusing to separate the fun stuff from the spiritual stuff, we help our students learn and practice a holistic kind of faith – one that sees the presence of God in everything. Even (maybe even especially) the fun stuff.
Having fun together helps us not take ourselves too seriously. You know that kid who's just way too cool (or that leader who's just way too spiritual) for their own good? Yeah. They really need to stick their feet in Jell-O or launch a giant Angry Bird once in a while.
Having fun together creates community. Laughing, being silly, making memories… those things are absolutely vital to creating a strong community. They force us to let down our guards, give us common ground, build trust, and make us feel like an accepted and valued member of a tribe. 

So, yeah. I think having fun is a pretty big deal.
And, while we're on the topic, you should check out this blog post from Mark Oestreicher, which I read a few days after drafting this post and then laughed about because it sounds kind of like my post.
So that's awkward.
Anyway.
I've got some more to say about fun later this week. But, for now, I'm wondering…
What is your ministry doing to prioritize having fun and how is it making a difference? 
Photos courtesy of The Orange Conference and NTS Camp (the most fun summer camp on the face of the earth).